NORTHWEST VETERANS PHILADELPHIA, PA

VETERANS STILL SERVING

This page was last updated on: August 3, 2013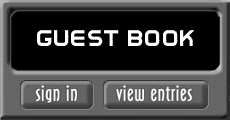 KEEP THE TROOPS AND THEIR FAMILIES IN YOUR THOUGHTS AND PRAYERS!!

WE MUST NOT FORGET THEM!!!

A veteran is someone who, at one point in his or her life,wrote a blank check made payable to 'My country' for an amount of 'up to and including my life.'

That is Honor, and there are way too many people in this country who no
longer understand it.'

If you can read the contents of these pages; thank a teacher,

If you are reading them in english thank a veteran.

May 6th, Noon Shotgun start at the Walnut Lane Golf Course. Golfers are filled up but we are still searching for sponsors, information is on the News letter page.

Check out the News letter page for information about our 25th anniversary celebration. November 2nd is the date so make sure you save the date for a night to remember.

Hey you!! you know who you are. We missed you at the February meeting. We are continuing our  plans for our 25th anniversary.The date is now November 3rd, 2012 and will be held at Keenan's. Keenan's may be sold but we will not know for certain till April. Time hasn't been established yet but you can bet it will be a special evening. The golf committee is ramping up for year number 22! That is awesome. Don't think we forgot you, we just missed you being there with us. Hope to see you on March1st. Hope your winter months are safe. 

There are about 20 pictures from WWII just added to the Photo Gallery.

Recently we presented John Smith, originally of Manayunk and a Vietnam Veteran with this plaque for his support of "Operation Phone Home." John has pledged to continue his financial support of our troops until they all come home. John thank you for your patriotism and continued dedication of our troops.

"I pledge allegiance to the flag of the United States of America, and to the republic for which it stands, one nation under God, indivisible, with liberty and justice for all."

The CBC club in Conshohocken has announced the date for the 2nd annual golfing outing being held in Michael DiFerdinand's memory. September 14th at Skippack Golf Course with an 8am tee off this year. The cost will be $100.00 for golf fee's, cart, pig roast and open bar back at the CBC. If you aren't a golfer you can join in for $40.00 at the CBC. Hole sponsors are needed and the cost remains at $75.00 per hole, we are expecting a large turn out again so don't waste time getting your foursome together and contact me. Hope to see you there for all or part of the day.

Joe Bainbridge

Merry Christmas and Happy New Year from the membership of Northwest Veterans Association.